Womentide
3/7/2019
I am showing 3 decorative large fabric cut panels in the Womentide exhibiton.

Women's art work continues to be undervalued, overlooked and under-represented simply because the work is created by a woman. In fact, even if a female artist's work is cast into the limelight as a "rediscovery" such as Bonheur, Gentileschi, Scipio Moorhead or Alma Thomas, it soon is forgotten once again. Are female artists "getting their turn" as the New York Times proclaimed in 2016? In this exhibit we are celebrating female artists by dedicating our gallery not to women's work, but powerful work created by women who refuse to be overlooked.
Participating Artists:
Isabella Bannerman, Diane Brawarsky, Donna Faranda, Connie Freid, Debbie Gioello, Diane Greene, Mara Gross, Ysabella Hincapié-Gara, Zeus Hope, Barbara King, Teresa Lamb, Milai Liang, Lisa Miller, Fani Miller-Beard, Damali L. Murray, Sheila Perelman, Gina Randazzo, Virginia Soyka, Susan Steeg, Patricia Stuart, Alacia Stubbs, Claudia Thuleweit, Leslie Weissman, Karen Wyks-LIndsay
Riverfront Art Gallery | Yonkers Public Library | 1 Larkin Ctr Yonkers, NY 10701
Gallery hours: 9am-8pm Monday -Thursday, 9am-5pm Friday & Saturday, 12pm-5pm Sunday ypl.org/artgallery
---
---
RiverArts® STUDIO TOUR 18
4/19/2018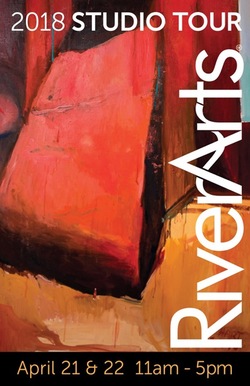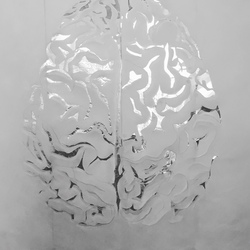 I will be opening my studio for the 25th annual RiverArts Studio Tour. The tour is a multi-village adventure featuring over 100 local artists. Get to know us by visiting our studios, collecting our work and meeting other art lovers along the way. In addition to the three preview exhibitions that anchor this year's tour, the Dobbs Ferry ArtWalk showcases works by Studio Tour artists in store windows downtown.

My studio is located at: 93 Kent Avenue, Hastings-on-Hudson. Visit: www.studiotour.riverarts.org for directions or call: 914.329.7996
---
Katonah Museum Art Association at the Northern Westchester Hospital
3/22/2018
You are cordially invited to view an exhibition of work by the members of
The Katonah Museum Artists Association
at Northern Westchester Hospital
400 East Main Street
Mount Kisco, New York

Please join us for a reception and gallery tour
The Conference Center of Northern Westchester Hospital
Saturday, March 24, 2018 from 3:00pm – 5:00pm
Art exhibit includes works by:
Alan Jacobson
Barbara Borck-Hart
Barbara King
Cecilia Soprano
Elysa Belessakos
Gregory Weiss
Joan Lengel
Katherine P. Goodman
Kathryn Ruby
Lynn Cukaj
Michelle Grosjean Brewster
Mitchell Visoky
Nadia Forero

The show runs from March 24 - September 25, 2108

above photo: Installation of 9 Ribbon Mixed Media Paintings, 11" x 11", acrylic gel, acrylic paint, glitter, pencil
---
Ribbon Meditations Exhibiton
9/22/2016
"Ribbon Meditations" is a site-specific installation designed for the Narthex Gallery in St. Peter's Church in New York City. The work's genesis was the "Support our Troops" ribbon-shaped car magnets that became ubiquitous during the U.S. invasion of Iraq in 2003. As the symbol was adopted for other causes and became cultural shorthand, I began tracing and experimenting with various designs using the ribbon shape to create mixed media paintings. I decided not to add color to the ribbons, leaving the interpretation open. I then explored working with large rolls of printmaking paper, cutting the looping shapes of the ribbons into the paper creating lacy screens, wall hangings and sculptures. At the end, I gathered the cut out pieces and sewed them into delicate patterned, sculptural strips that respond to movement in the air. The materials and patterns evoke the decorative art movement and reflect a feminine sensibility. The work employs shifting light and shadow and positive and negative space. The installation combines the forms that I experimented with using the symbolic ribbon shape and places them in the sanctuary's lobby gallery, keeping in mind the church's mission as a place of hospitality and welcome, a moral space.